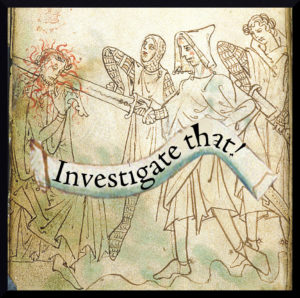 Does Brother Hermitage face a more than usually troublesome case?
It starts with the murder of an innocent young monk in the monastery of his good friend, Abbot Abbo – this is not a promising start…
A Murder for Brother Hermitage will be the very latest in a very long line of Chronicles of Brother Hermitage.
Some may say too long, but then it's only the truth coming out.
Number 12 arriving September 2018(ish)